A lady was accused of running away with her fiancé's car and mobile phone. The accusation was made by Singer Olymax in a viral video. He claimed that his fiancé allegedly ran away with his phone, his car and also his ATM card which she used to empty all the money in his account in Lagos State.
Olymax claimed he has been going through depression after his fiancé (whom he proposed to in February) ran away with his car and phone. He alleged that she broke his wardrobe and carted the original documents of his car. He solicited for Nigerians' help to recover his lost property back.
Olymax said he met the girl in Secondary school before they went their separate ways until they later reunited in December, 2020. Roughly 3 months after they reunited, he proposed to her (in February). Since then, they have been living together in his apartment in Ikotun before the unfortunate incident.
Olymax revealed the name of the lady as one 'Abimbola Omotosho'. He said the problem started when she told him to open a shop for her but he turned her down because he wanted to invest in his own career before doing that for her.
After his video surfaced the internet, the lady in the picture came out to say her own side of the story. She alleged that the man is a 'ritualist'. She said that they met in Olaoluwa when she was in JSS2 and they departed in JSS3 until their reunion in December.
The lady accused of running away with her man's car and phone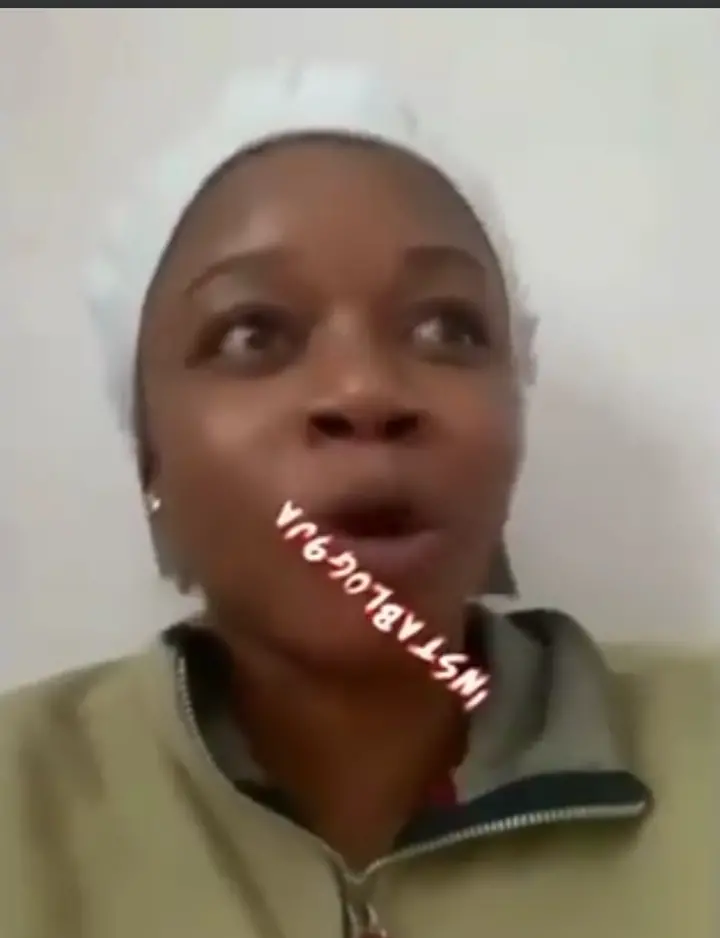 The lady said "…I met him in December, last year and I left his place on the 27th. He even wanted to give me money but he said the money has not entered that I should wait. I told him to send the money when it enters; send it to me, don't worry! I am not after your money…
Immediately I got home, I was sick. I don't know what happened to me. He called me and my friend pick up the call and he asked where is Bimbola? Then she said she is sick and he said he is coming down that we should wait for him. He came over. He took me to the hospital and started spending money up and down…
He said don't worry you will be fine, you won't die; I will take care of you. After I was discharged, I wanted to go home but he said don't worry, come to my house, I will take care of you. I went to his place. February 14th, he proposed to me…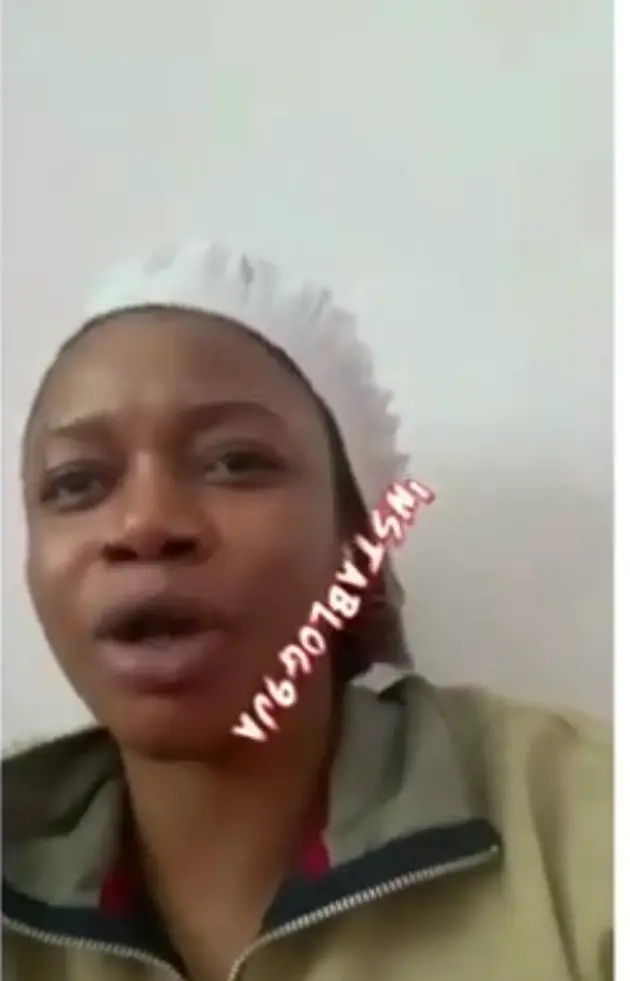 I wanted to reject the ring but I don't want people to think as if this girl, after he saved her life, she did not collect the ring. I accepted the ring. He would not allow me to go out. He beat me up every time. No one can visit me in the house. Anytime I want to go out, he will beat me…"
The lady further explained that while staying at his place, she observed that there was a particular wardrobe in his room that has always remained locked. She became suspicious and tried to look for the key. She said she found out that he always kept the key in his pocket all the time.
The lady continues "…I said this cupboard, what is inside of it? Let me open it! That is when I now open the cupboard. He used to keep the key. Even if he is sleeping, he will keep the key. Even if he wakes up in the middle of the night, he will start searching for something, maybe he is looking for the key. I will ask, what are you looking for, he will tell me not to worry…
Early in the morning, he will say that he want to go and bath. He will locked the door; I will knock but he will not answer me until he bath finish. When he is done, he will still come and sleep with me. Even if I say I am tired, I am not doing, he will still force me…."
I know that there must be a spare key somewhere. That was when I now found a spare key inside his shoe on the wardrobe. I now opened it. That was when I saw my pant. I saw where he hang it. I took my phone and recorded everything . I packed everything and left. I took his phone so that there is no way he can find me when he wakes up until my family invites him."
Photos of what the lady allegedly found in her fiance's wardrobe, including her underwear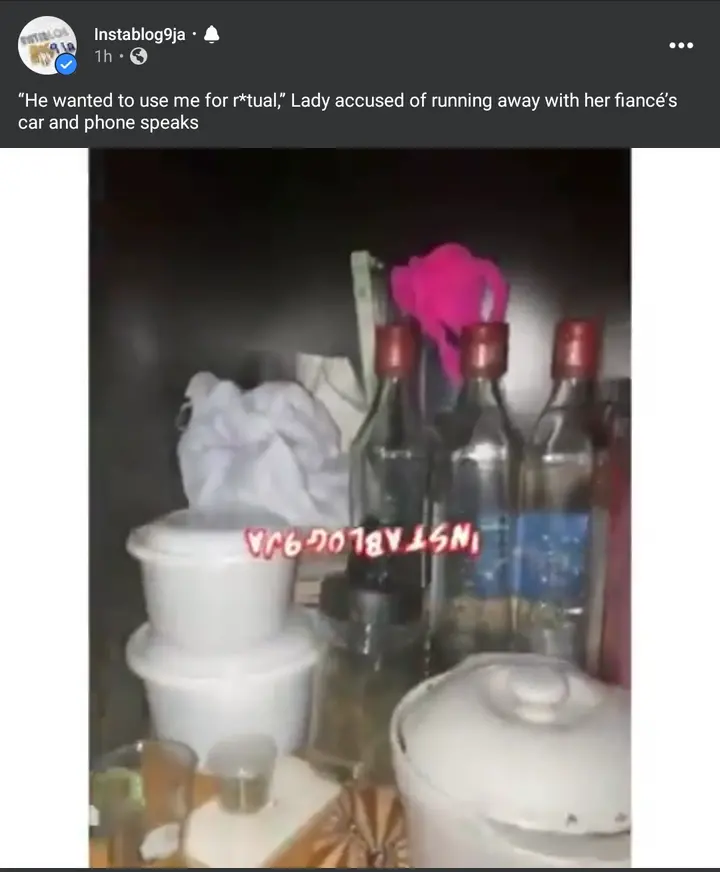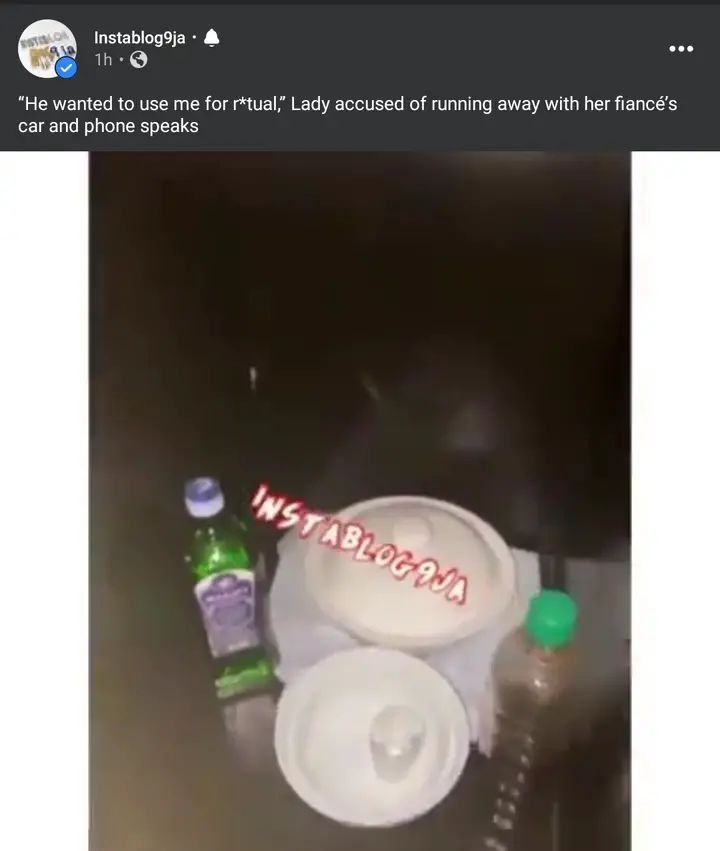 The lady also provided the video of everything she saw inside the wardrobe, including her pant. She said she observed that many of her underwear usually go missing but whenever she asks him, he will tell her that may be she washed it and forgot it outside. She alleged that the man is a 'ritualist'.