The Governor of Benue State, Samuel Ortom has again spoken. While speaking, the Benue State Governor asked the presidency to stop shielding Boko Haram terrorists and bandit terrorists across the country.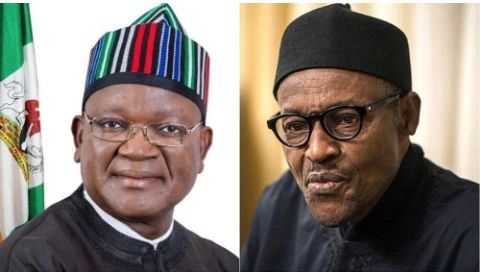 Speaking further, the Benue State governor described President Buhari as the worst President to ever rule Nigeria, stating it clearly that he is incapable of managing the affairs of the country.
The Benue State governor further urged President Buhari to use the same zeal it used to arrest Sunday Igboho and Nnamdi Kanu, to hunt bandits and Boko Haram terrorists.
Gov Ortom went on and criticised Buhari led government for failing to proscribe bandits as terrorists, the same way this government proscribed IPOB as terrorist group.
The Benue State governor said: "If the Buhari led government has power to stop Sunday Igboho and Nnamdi Kanu, why don't they have powers to stop bandits? All we here is unknown gunmen......"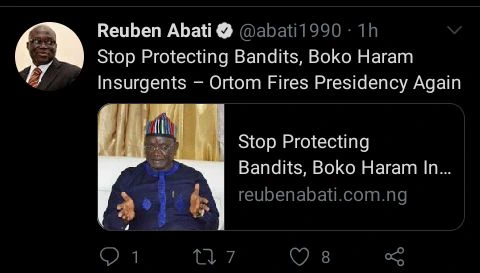 This is really a serious issue for our dear country Nigeria. If the federal government can arrest Nnamdi Kanu and Sunday Igboho, I don't see any reason why the same federal government can't stop bandits who go about killing innocent Nigerians on a daily basis.
Something must be done now so as to stop these criminals so that we can move forward as a country.