A video has surfaced online, and it shows the moment Pere was in tears, while Maria tried to console him not to cry. Who would have thought that Pere, who seems to be the hard guy of the show, would burst into tears after tonight's fake eviction.
What people don't really understand about the tears is if it was because he felt that he had lost the game and would be leaving the house, or because he felt disappointed in Maria for nominating him up for eviction (which is fake), alongside others.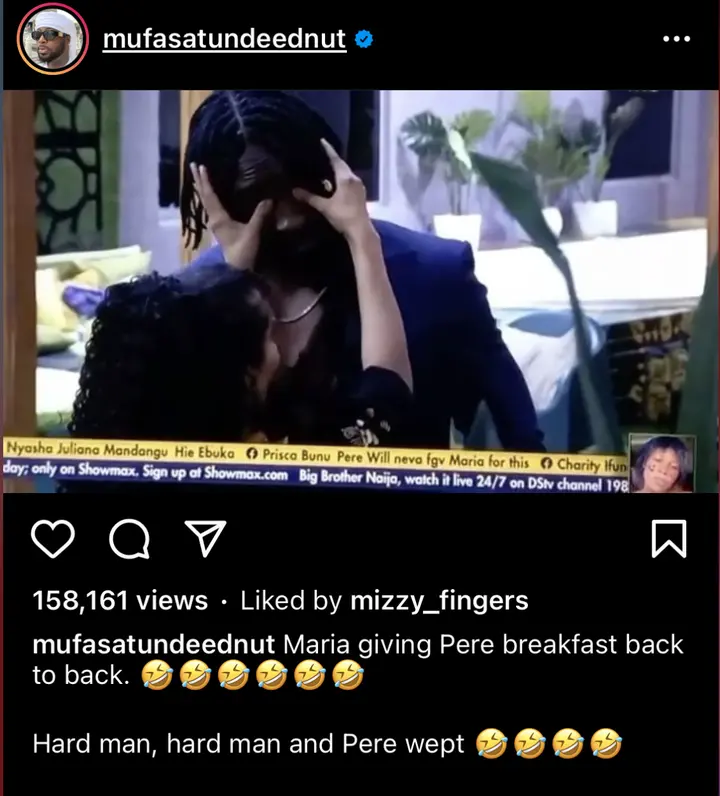 Maria who is the current head of the house was given a task by Big Brother to nominate 6 of the housemates with the least performance in the house for eviction. Although, the eviction is not real, and it was just used to scare the housemates.
Maria carried out the task. Using the score she gave each housemate. She then nominated the 6 housemates with the least scores for the eviction.
The 6 housemates she nominated are Pere, Angel, Yousef, Jmk, JayPaul and Emmanuel.
One would have thought that she would never have scored Pere low, for the fact that they are very close in the house and seem to have a thing for each other.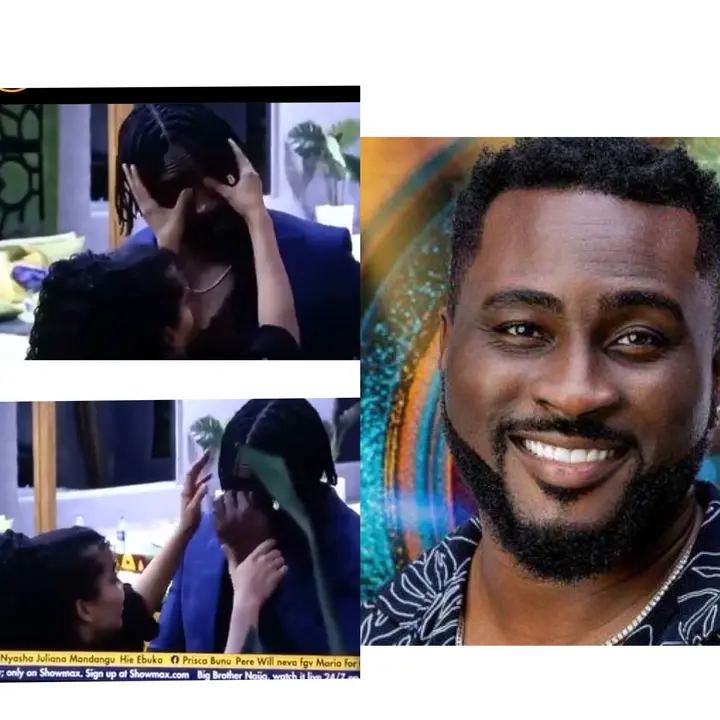 Surprisingly, Pere was among the people Maria nominated for the eviction. Although, when she was asked to mention the two people among the 6 she would like to see leaving the house, she mentioned them. She didn't mention Pere. She mentioned JMK and Yousef. But, no one in the house knows that the eviction is a fake one, including Pere.
After it was announced that the eviction was a fake one, the housemates reacted in various ways. One of them that caught people's attention is that of Pere, who was seen Weeping, while Maria told him to stop and helped him wipe his tears.
Now, the question is, what could have made Pere the hard guy so emotional?
Was it because he already thought that he would be evicted? Because he knows that he is not really one of the most loved in the house.
Or maybe because he was disappointed in Maria for giving him a low score, even though the eviction was fake.