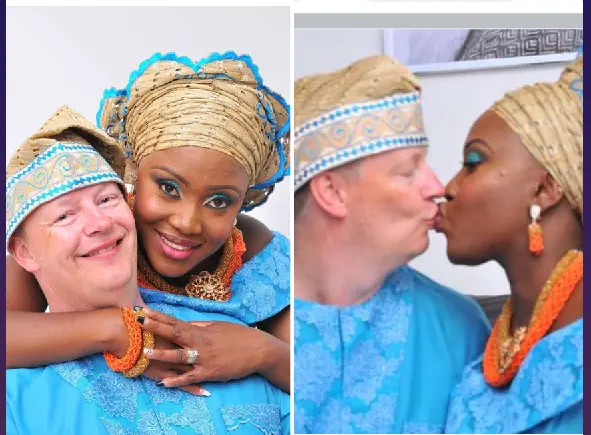 Marriage is a mutual agreement between two mature people coming together to live as husband and wife. A marriage that stands the test of time is the one built on true love, and true love does not care about one's tribe, color, or religion.
In today's article, we looking at the family of Mr. Don Marshall and his wife as they celebrate 5 years of marriage. I think Nigerians can learn some tips from Marshall and how he was able to live happily with his Nigerian wife for 5 years.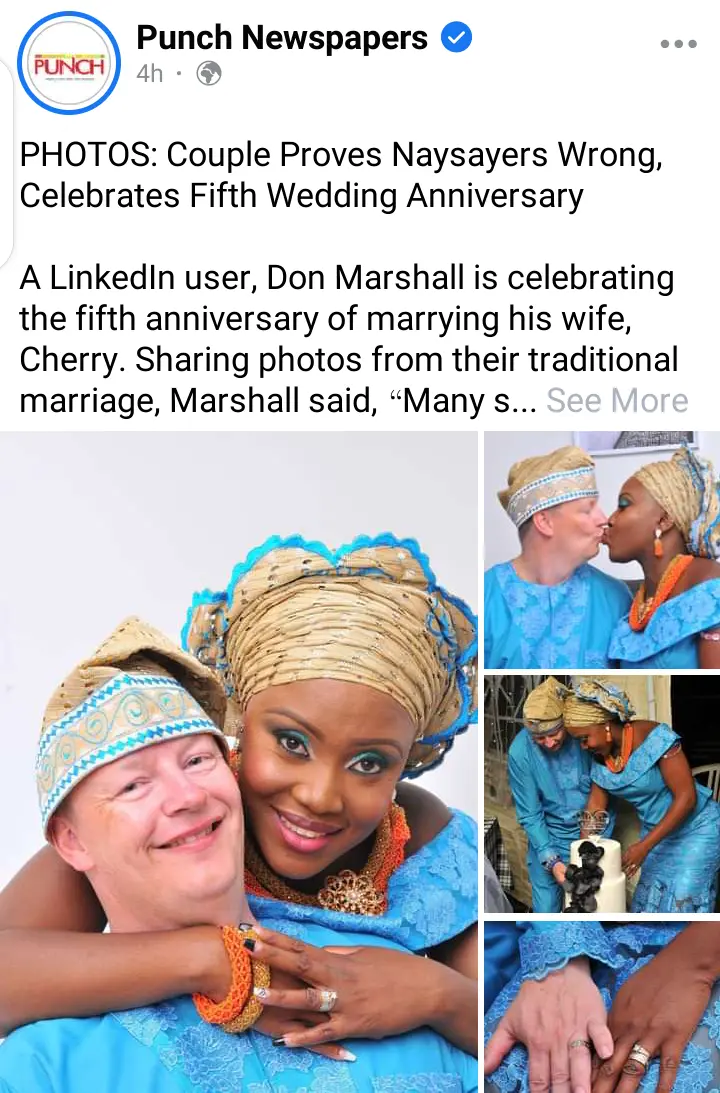 Photo Credit Punch News
True Love Exist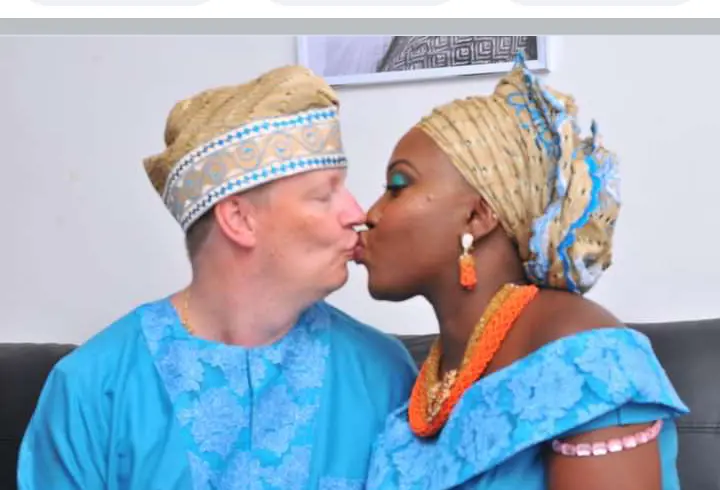 According to Don Marshall, many people told him that his marriage to Cherry will not last long. He was discouraged by lots of people but went ahead to marry her because of the love he had for her. He could not hide his joy as they celebrate their 5th year of being together as husband and wife.
Love Knows No Color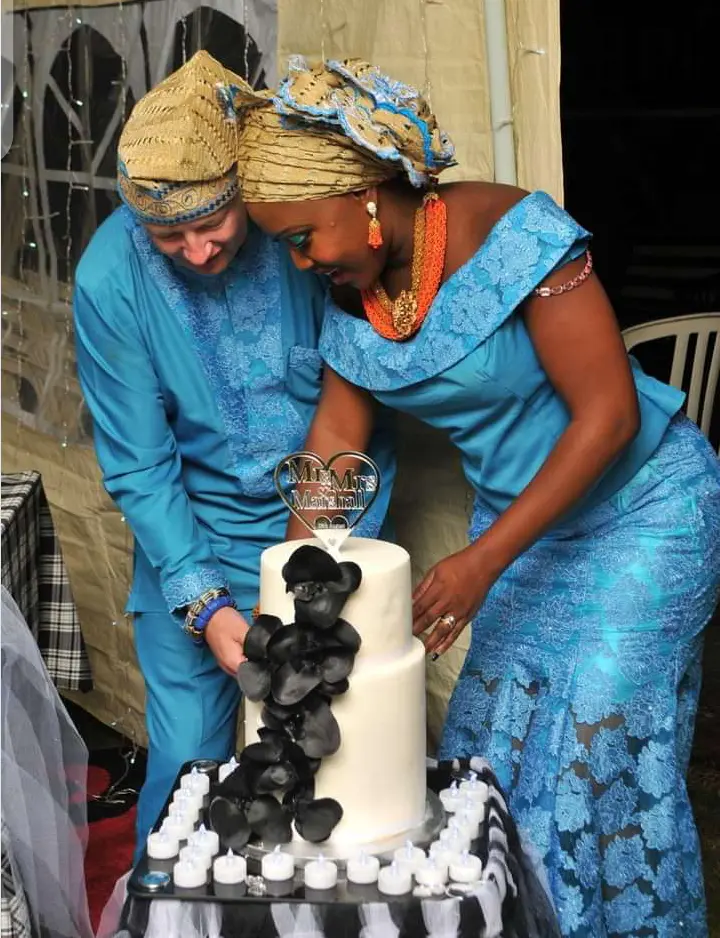 One of the major challenges he said he faced while marrying a Nigerian woman was her color difference. But he was never bordered about it, according to him, he married his wife within 8-months of knowing her.