The Christian holy book says that he who finds a good wife, finds a good thing and obtains favour from God. Many men found luck, peace of mind and goodness when they got married to their wives, while for some others, the reverse was the case.
Popular comedian Ayodeji Richard Makun, who celebrated his 50th birthday recently, took to his Instagram account to shower praises on his beloved wife. The birthday party was attended by many popular celebrities and Nollywood actors.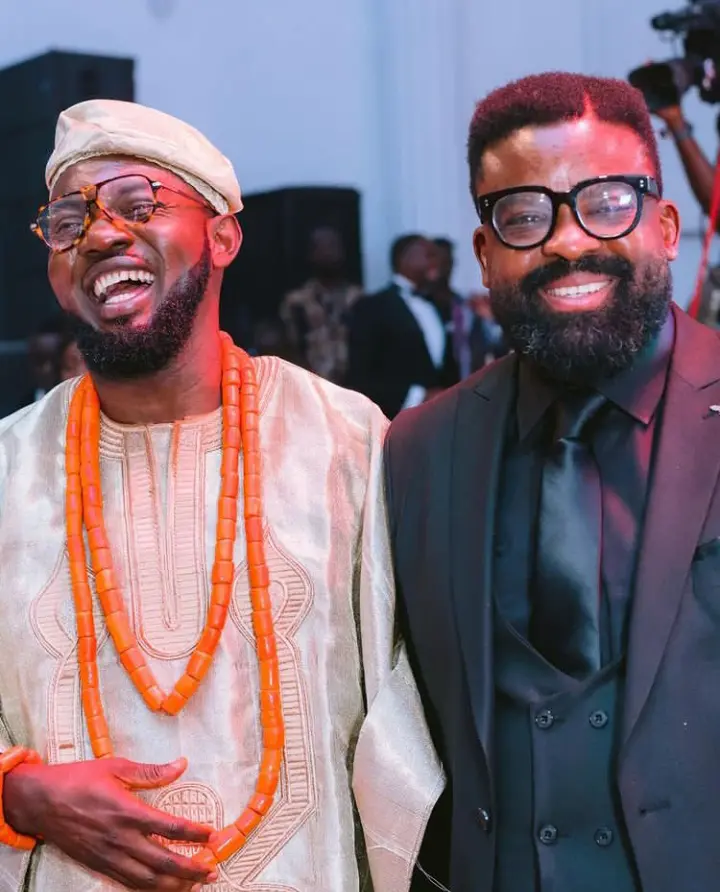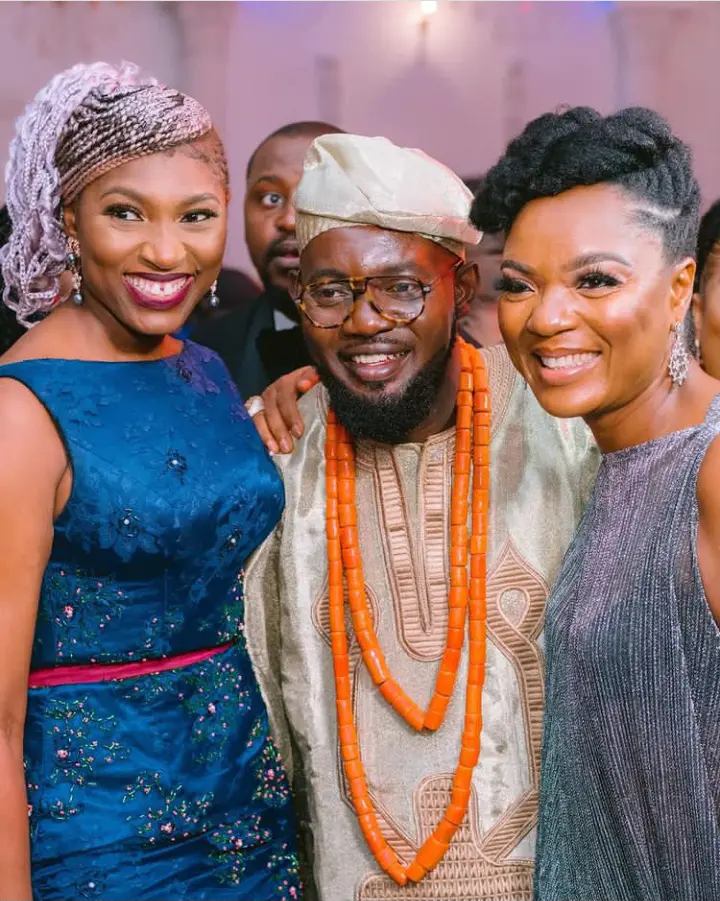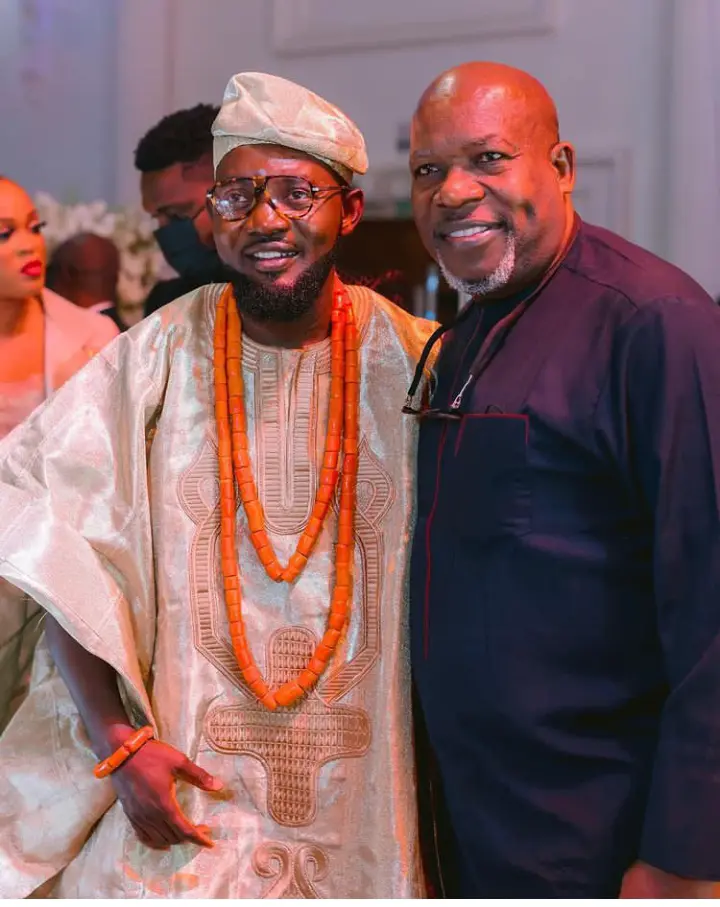 According to him, 16 years ago, before he met her, he never thought he would be happy in life until she came.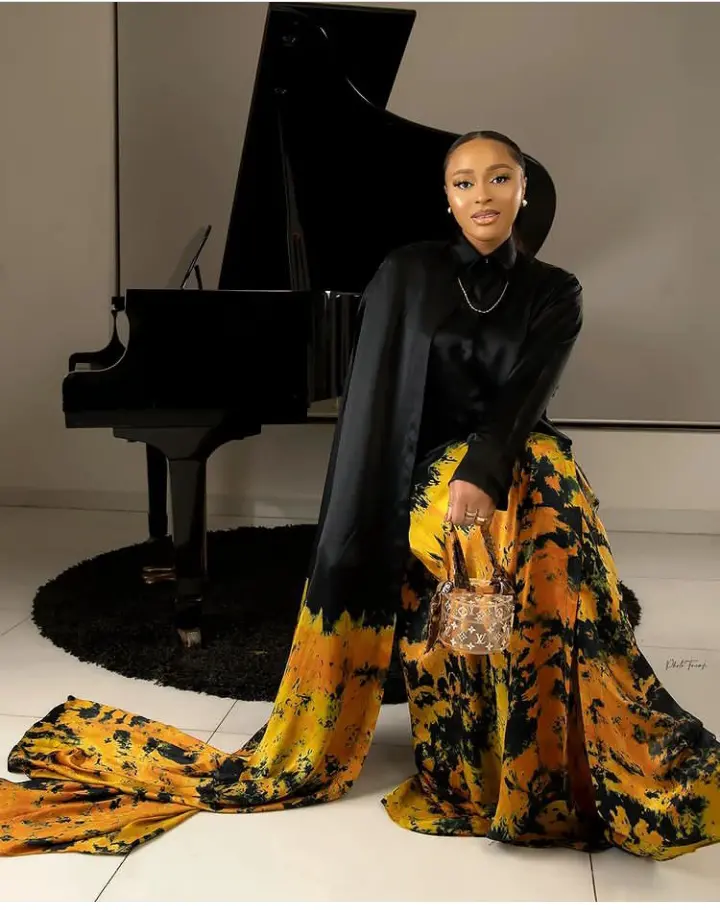 He thanked her for partnering with friends and family to give him a superlative 50th birthday celebration. In his words, "having you as my wife makes me the happiest husband alive in the world."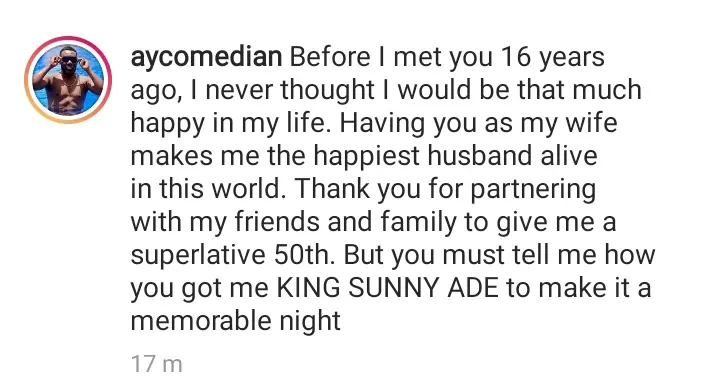 Everyone prays to get old, look younger and have a happy home in life. We join everyone in wishing Ayodeji Richard Makun a prosperous years ahead.