In the early hours of today, Nigeria's Nobel Laureate, Woke Soyinka, was granted an interview by British Broadcasting Corporation (BBC Pidgin). In the interview, he was asked to air his views about the state of insecurity and how President Muhammadu Buhari has responded to it so far.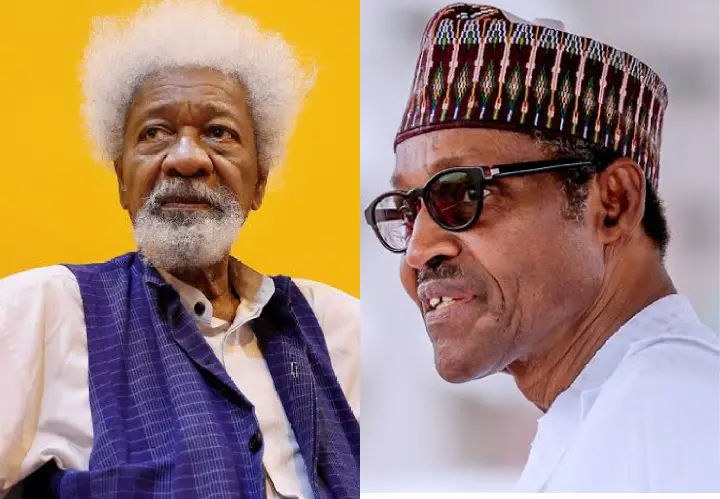 Photos of Wole Soyinka and President Muhammadu Buhari. Photo Credit: Guardian NG and Google.
In response to the question, Nobel Laureate Woke Soyinka said that he had expected President Muhammadu Buhari to stay that he would speak to them in a language they understand long ago. He gave his reasons for saying this.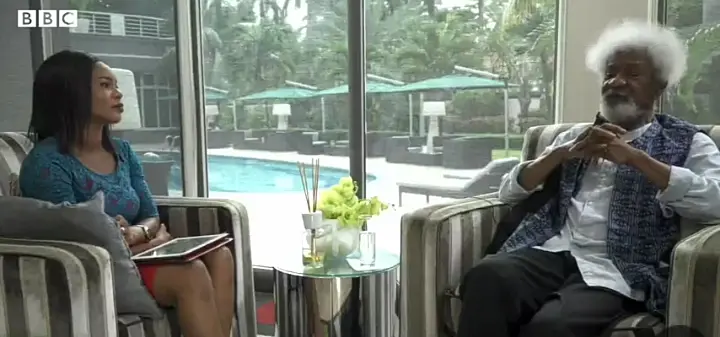 The Nobel Laureate said that if President Muhammadu Buhari had said this long ago and acted what he say, the height of insecurity bedeviling the country today wouldn't be this much. He claimed that President Muhammadu Buhari is taking late actions which ought to have been taken long ago if he had foresight.
Aisde the issue of insecurity, Nobel Laureate Wole Soyinka also talked about the recent attack on Sunday Igboho's residence and the arrest of Mazi Nnamdi Kanu.